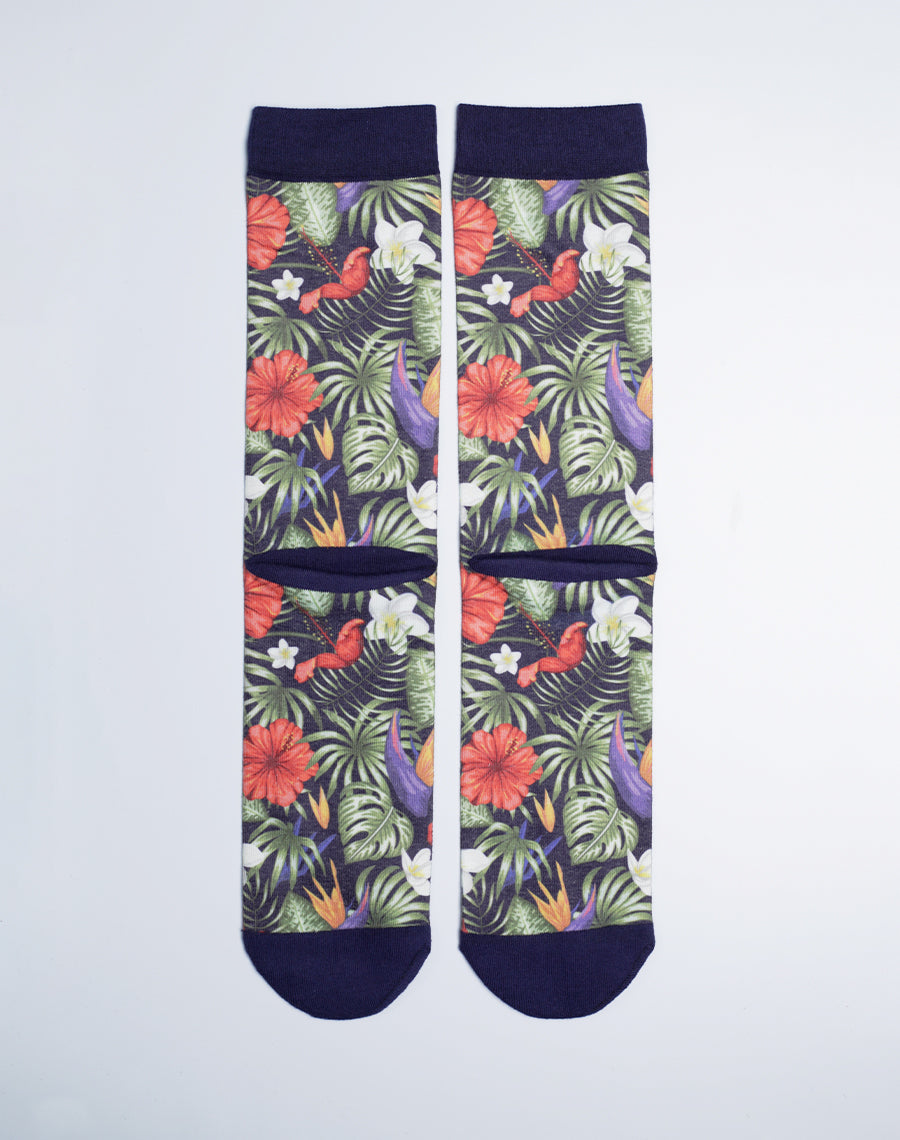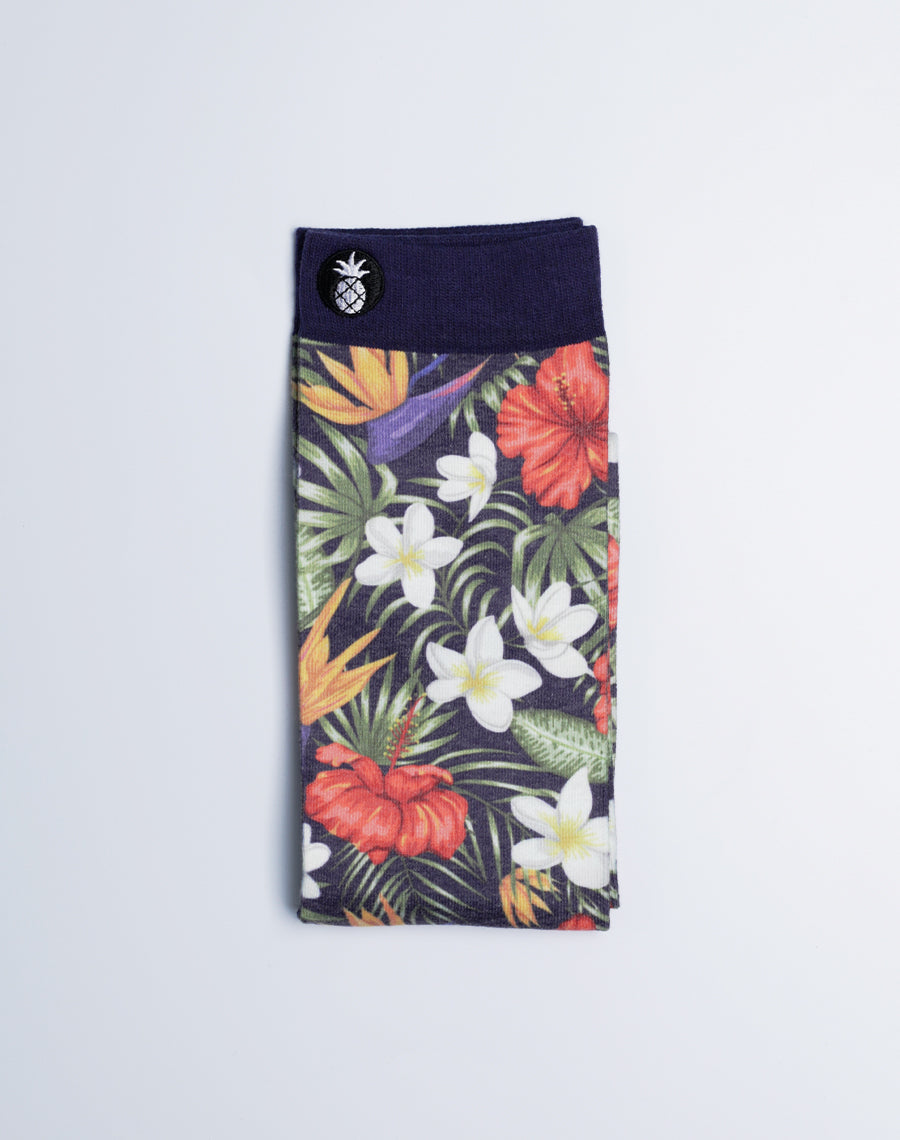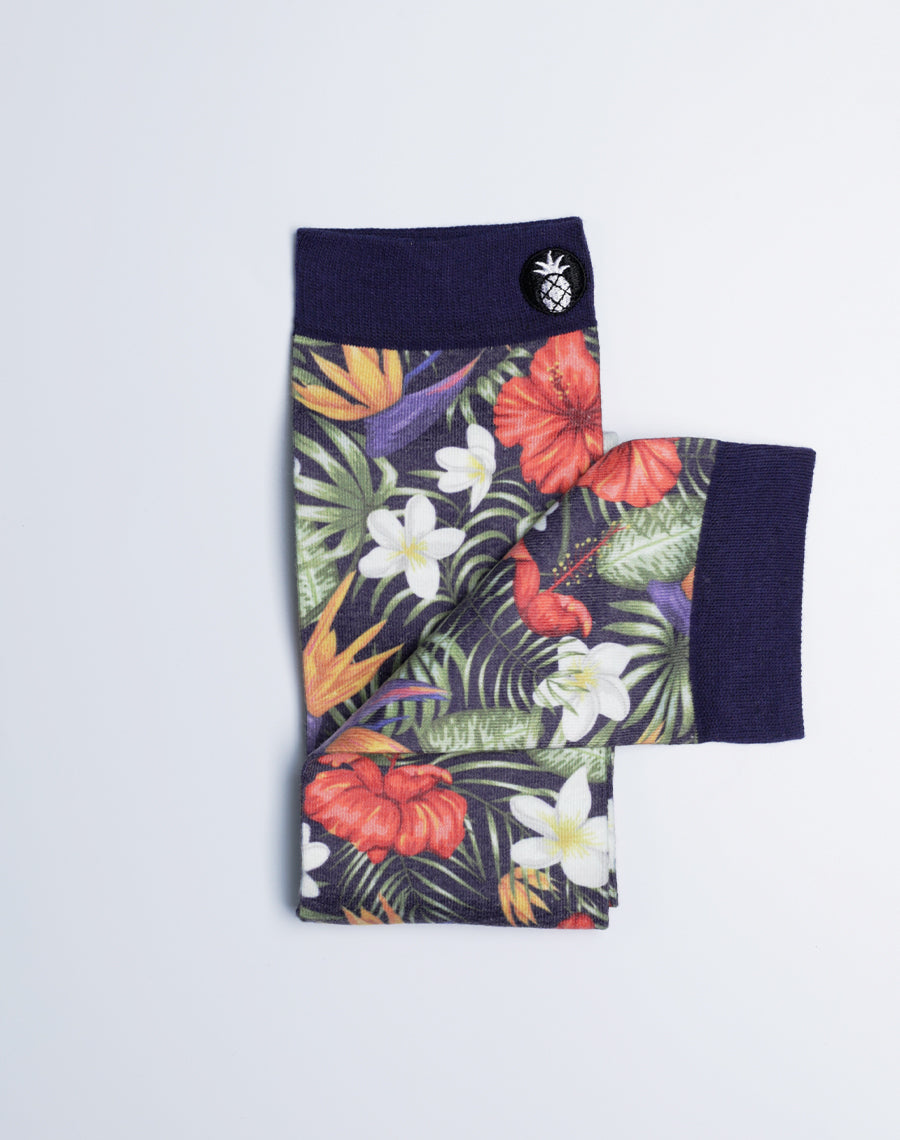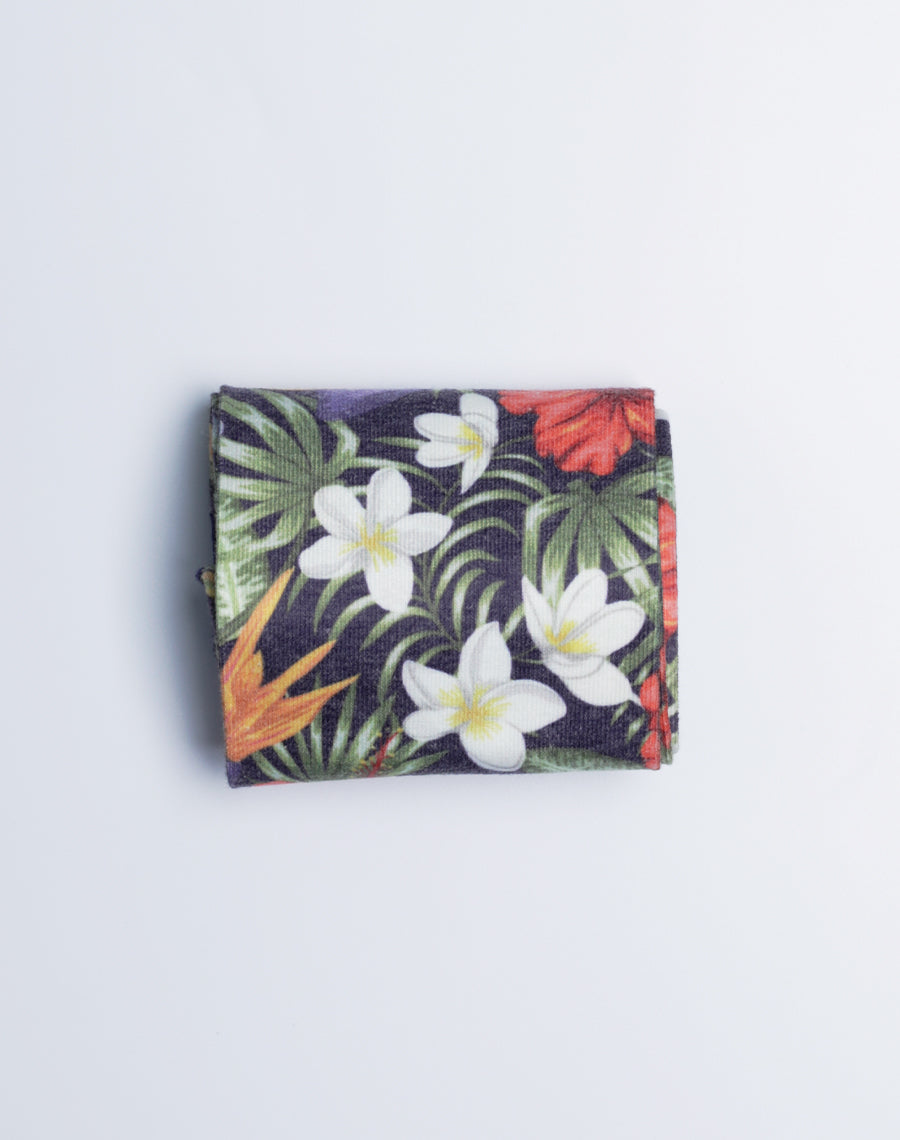 Unisex Tropical Mixed Floral Printed Crew Socks
Introducing the Unisex Mixed Floral Print Premium Crew Socks, a premium blend of comfort and style. Featuring a vibrant and colorful tropical floral pattern, these socks are sure to add a unique splash of color to your look. 

These deep purple color premium crew socks feature a vibrant and detailed tropical floral print and a pineapple cuff embroidery. These socks are thin, comfortable, and perfect for anyone who wants to embody a colorful, tropical paradise. 

Exclusively from the Just Fun Socks Hawaii Island Collection.

Features of Unisex Floral Print Premium Crew Socks:

Ultra-soft and comfortable material blend
Lightweight for any season
Moisture wicking to keep feet dry and blister free
Premium pineapple embroidery on cuff
Reinforced heel and toe for added durability
Ribbed, stay-up cuff
Machine washable
Exclusive printed design
Fits men's shoe size 8, 9, 10, 11, 12 & 13
Fits women's shoe size 9+
Multi-color socks

 

Why choose Floral Print Premium Crew Socks from Just Fun Socks?

These printed crew socks are designed for everyday wear and are the perfect comfort accessory for any outfit. With our 30-day refund and return policy, you can be confident that you will love your new socks. If you are shopping for more premium socks for yourself or for others, check out other favorites like Retro Hula Aloha and Tribal Shark and receive free shipping on your order over $35! 

Not only are these socks stylish, but they are also durable and easy to care for. The material is breathable, ensuring your feet stay cool and comfortable throughout the day. They are machine washable, making them perfect for everyday wear. The ribbed cuff keeps them up and the 4-way stretch design allows one size to fit most!

Just Fun Socks makes premium socks, casual socks, walking socks and school socks, but all our socks are fun socks. Buy socks online with us today and we will swim them to your door ASAP!
SIZING:

Women - Fits U.S. Shoe Size 6-10

Men - Fits U.S. Shoe Size 9-13

Kids - Fits Shoe Size 1-5, Ages 6-10

MATERIALS

Woven - Cotton, Nylon & Spandex Blend

Printed - Cotton & Polyester Blend
Testimonials
Great selection of socks. Variety of sizes and colors that you don't see at other shops!
I love the socks! They're super comfy and have creative designs. If you're looking for socks as gifts, this is the perfect place.
I purchased the Cowprint and the Corgi Love socks. So cute and comfy!
Such an amazing experience. Definitely coming back.
Not just funny socks, but funny socks that fit very, very well.
Tons of options... Found exactly what I was looking for!
Yes, it's just socks and they are fun! I found a pair for each of my family of four as stocking stuffers.
I can't wait to come back and get more socks