Just Fun Socks Jackson Square
Welcome to Just Fun Socks Jackson Square
On Jackson Square and in The French Quarter

6-minute walk from Bourbon Street

Customer shopping assistance

New Orleans themed designs

Accepts all major payments
Hello there, sock lovers! We're excited to welcome you to our Just Fun Socks store, whimsically named "Socks on the Square", in the beating heart of New Orleans. This delightful shopping spot perfectly embodies the vibrant, rhythmic spirit of the Crescent City.
.
The moment you step into our Socks on the Square store, you'll feel the pulsating energy of New Orleans. The store's design plays homage to the city's iconic Jackson Square, with a colorful palette that brings to mind the vivacious street art and the blooming flowers that grace the Square. The sound of lively brass band music echoes in the background, enhancing your immersive shopping experience.
.
Our team, cheerful and full of southern charm, is eager to assist you in finding just the right pair of socks. Our designs cater to every preference, showcasing the diverse elements that make New Orleans so unique. Are you a fan of the city's world-renowned cuisine? You'll love our crawfish and food tour themed socks. If you're entranced by New Orleans' mystical side, check out our Mardi Gras and voodoo designs.
.
A standout feature of our Socks on the Square store is the exclusive selection of socks available only in New Orleans. These designs celebrate the unique aspects of the city, from the breathtaking St. Louis Cathedral to the lively performers of the Preservation Hall. These socks serve as a fantastic souvenir or gift, capturing the essence of New Orleans' lively spirit.
.
Whether you're a resident of the Big Easy, a visitor drawn in by the city's irresistible charm, or a passerby intrigued by the lively culture, the Socks on the Square store promises an unforgettable shopping experience. Conveniently located just a stone's throw from the enchanting Jackson Square, we invite you to immerse yourself in the enchanting world of Just Fun Socks, where each pair is a testament to joy and creativity. Come join us and let's create your very own New Orleans story together!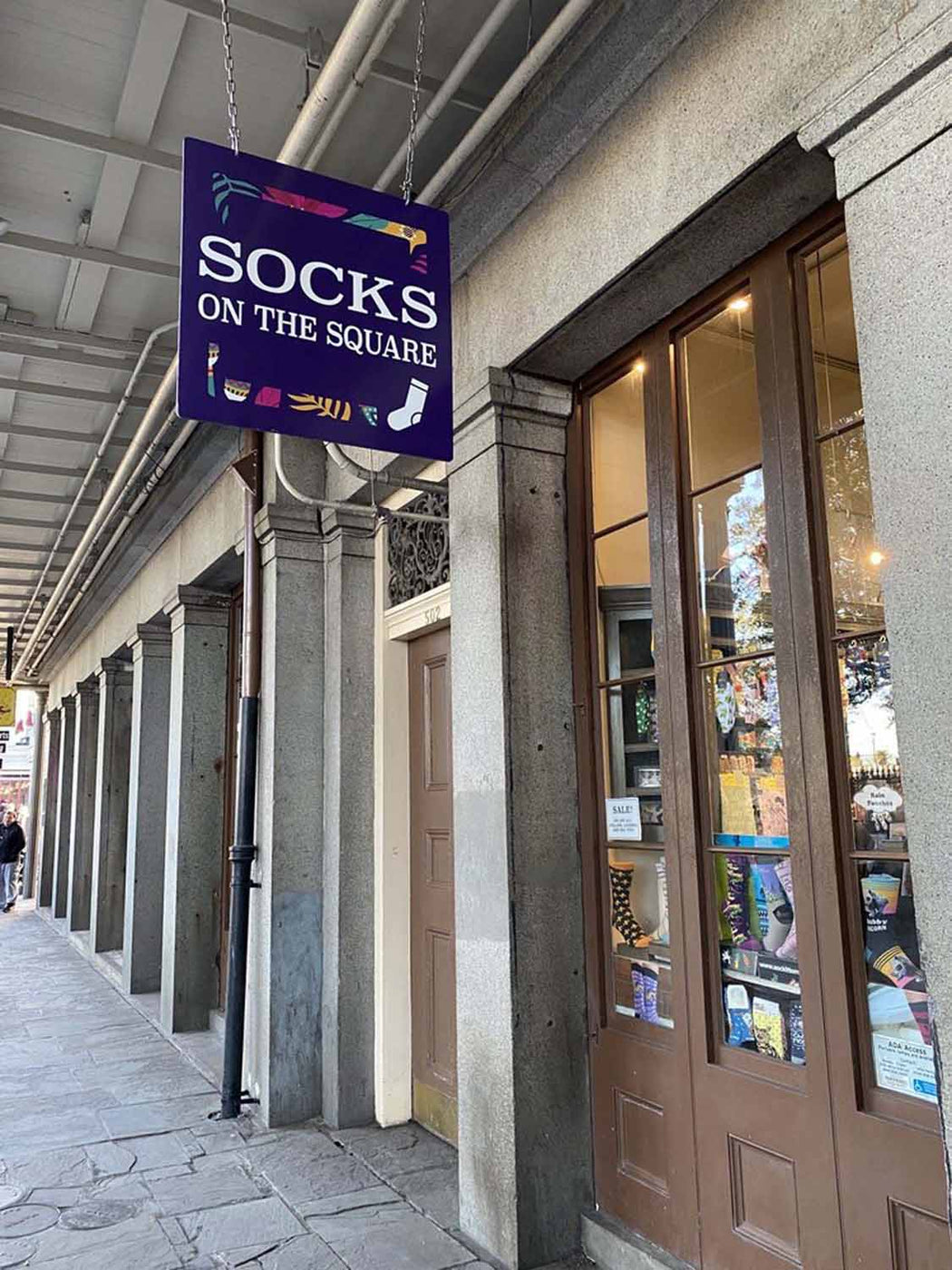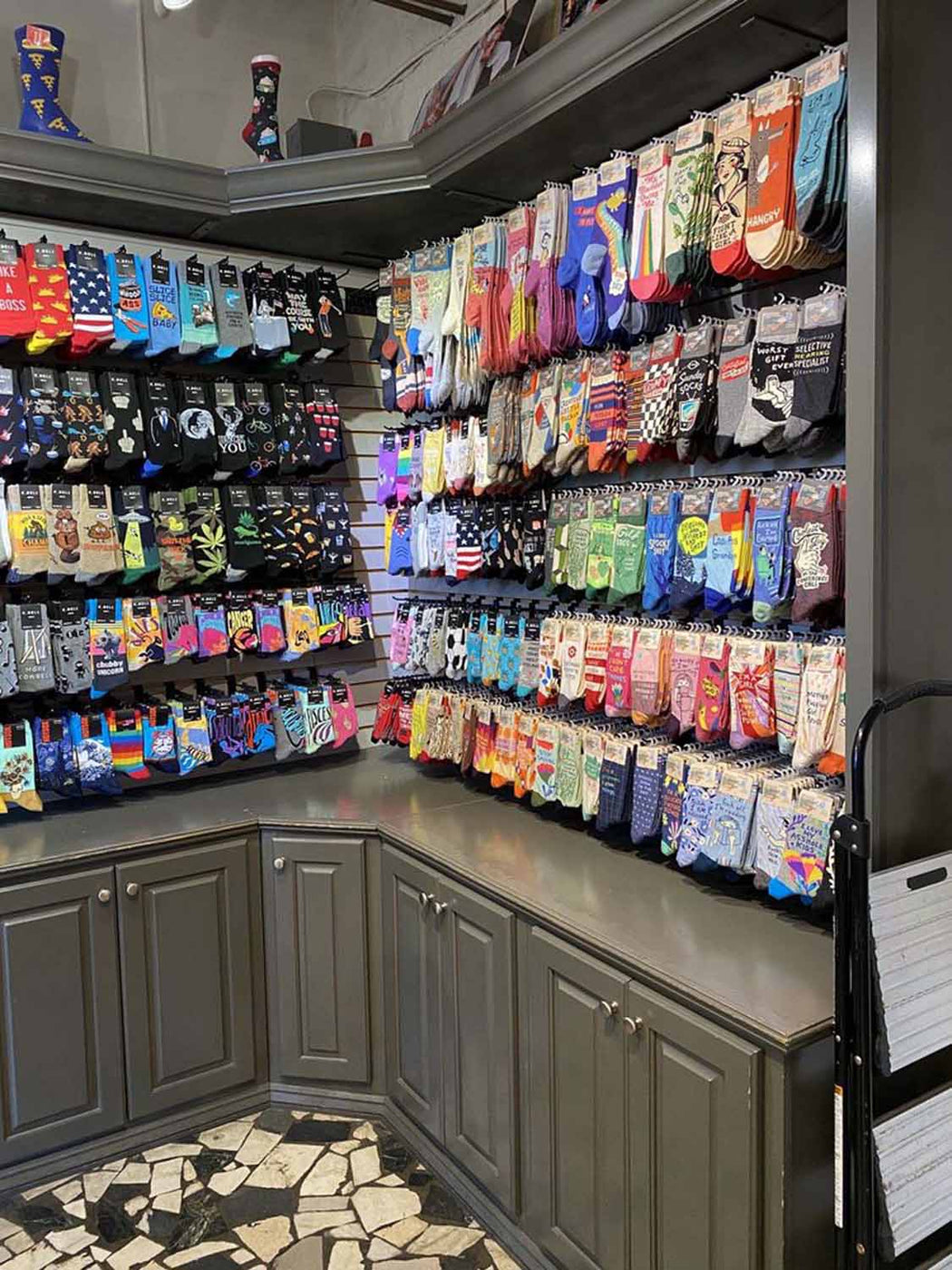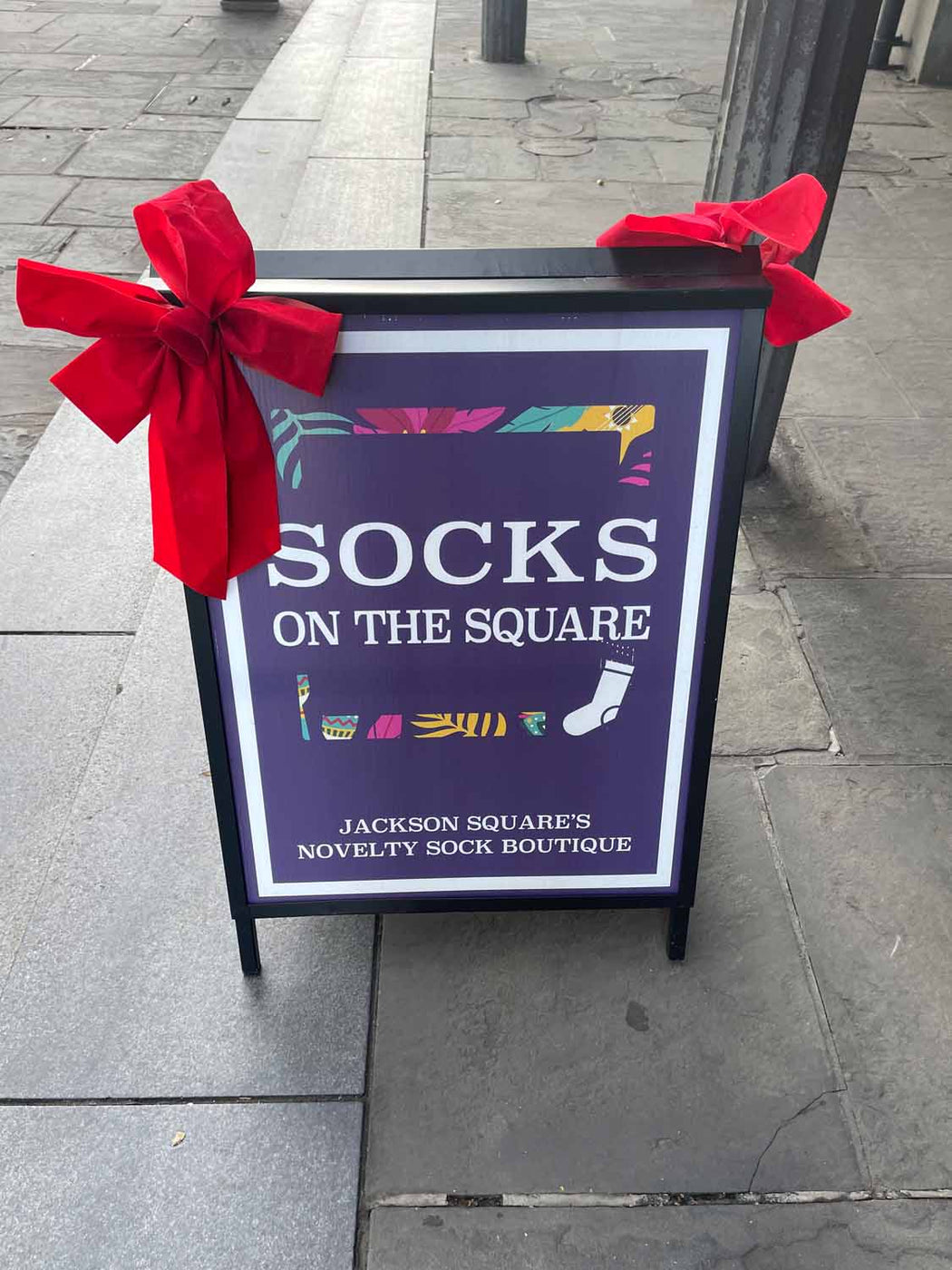 Want to shop from another store in a different location?