Just Fun Socks - The French Quarter
Welcome to Just Fun Socks on Decatur Street in The French Quarter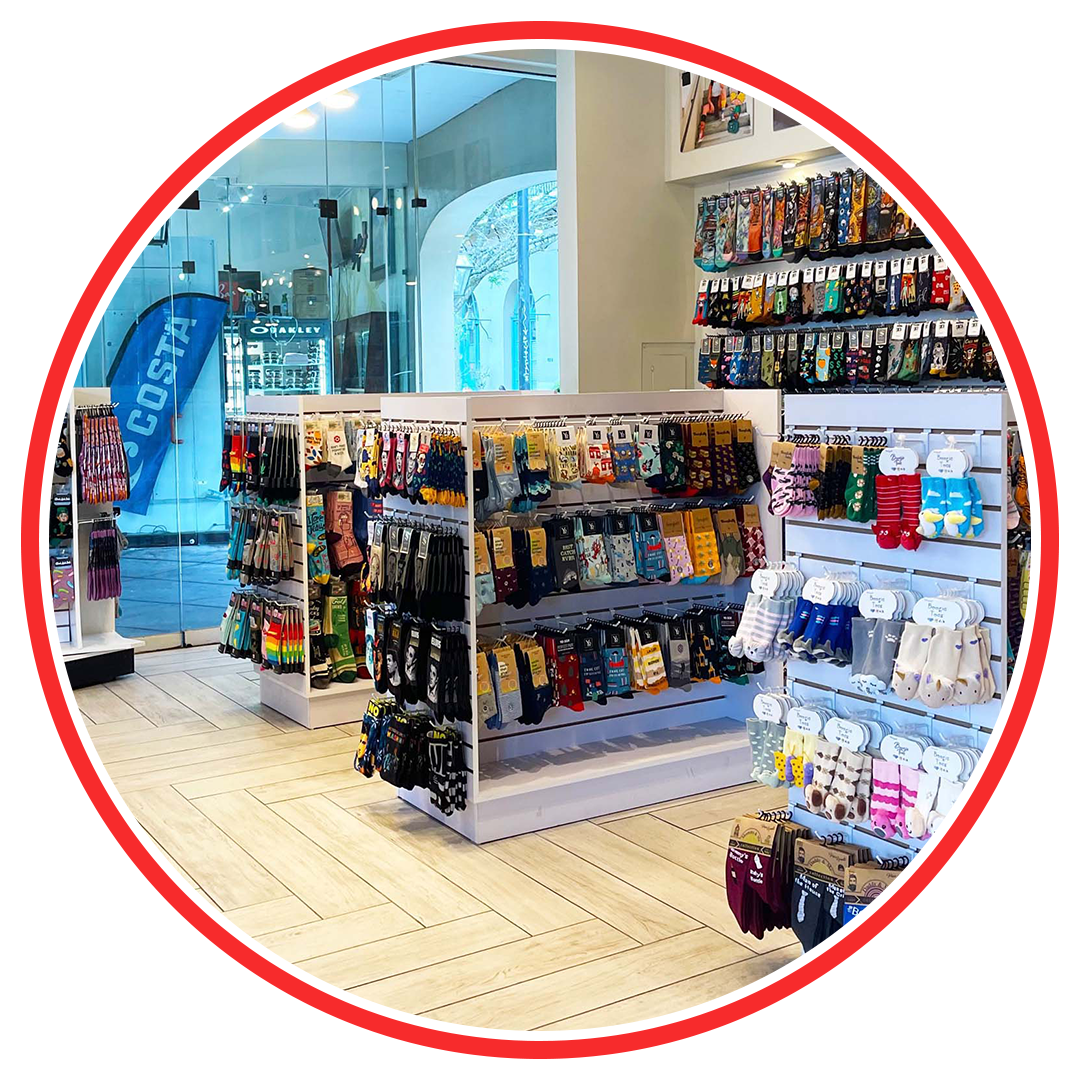 Contact info:
(504) 276-5117
Opening Hours:
Sun-Thurs 9:30am-6:30pm Fri-Sat 9:30am-7:00pm
Leave a review
1-minute walk from Jackson Square and Cafe Du Monde

5-minute walk from Bourbon Street

Customer shopping assistance

Accepts all major payments
Bonjour, sock enthusiasts! Welcome to the Just Fun Socks store in the vibrant and historic French Quarter of New Orleans. This unique shopping experience captures the heart and soul of the Big Easy, offering a perfect blend of fun and tradition.
.
Our warm, welcoming team is ready to assist you with true Southern hospitality. They can guide you through our wide range of sock designs that beautifully capture the local scenery and culture. From patterns that showcase the city's iconic streetcars to designs inspired by local cuisine like beignets and crawfish, there's a pair for every taste. If you're a music lover, don't miss our jazz and blues themed socks. And for architecture enthusiasts, our St Louis Cathedral and New Orleans Skyline designs are a must-see.
.
A special highlight of our French Quarter store are the exclusive sock designs that you won't find anywhere else. These include socks featuring iconic symbols of New Orleans, from the vibrant Mardi Gras masks to the legendary steamboats of the Mississippi. These make for a perfect keepsake or gift that captures the unique charm and vitality of this amazing city.
.
Whether you're a local, a visitor, or just passing through, the Just Fun Socks French Quarter store promises an unforgettable shopping experience imbued with the spirit of New Orleans. We're conveniently located in the heart of the bustling French Quarter, surrounded by lively music venues, incredible restaurants, and historic sites. So come on in and step into the lively world of Just Fun Socks, where every pair tells a story. Let's craft your New Orleans narrative together!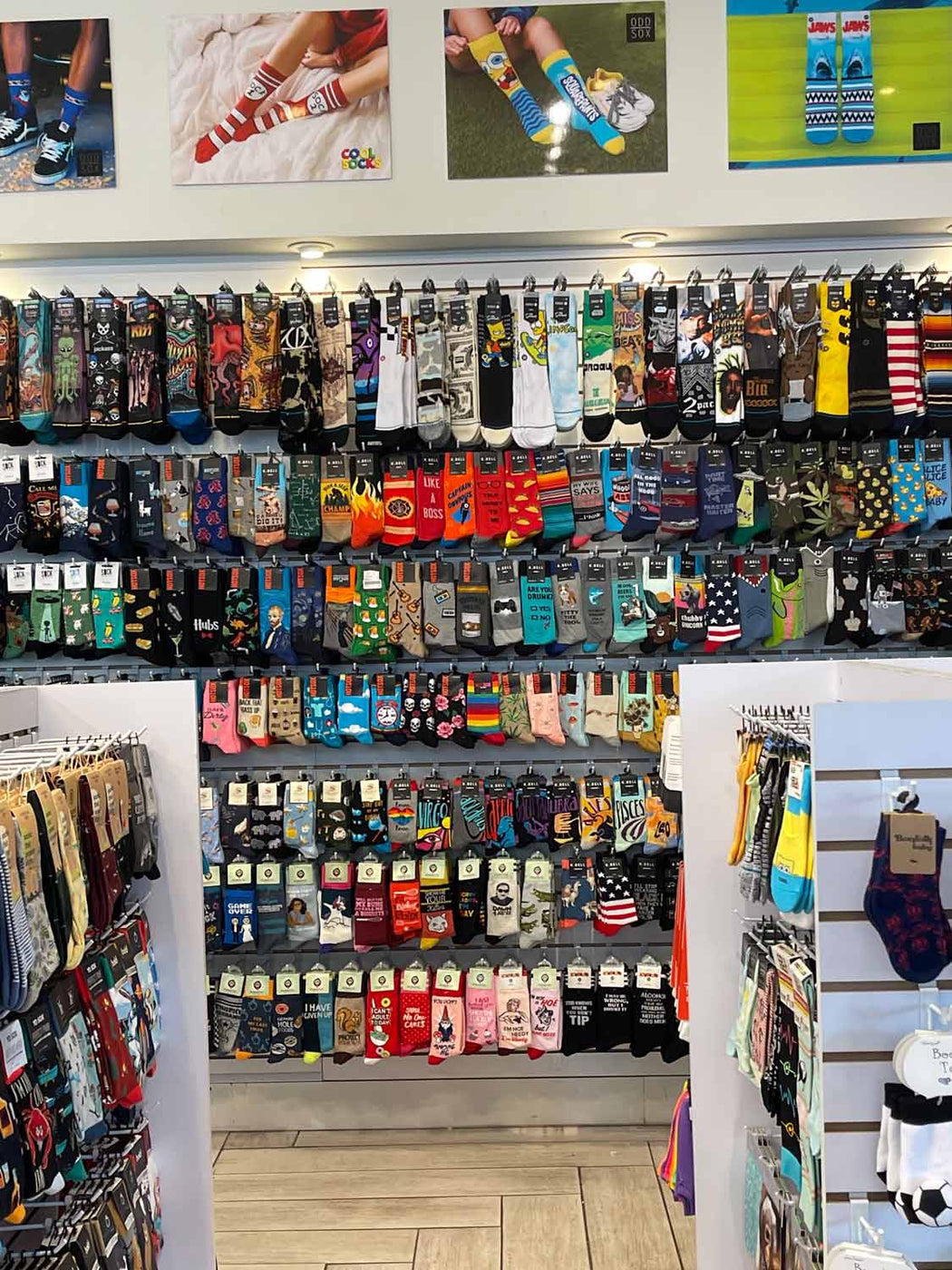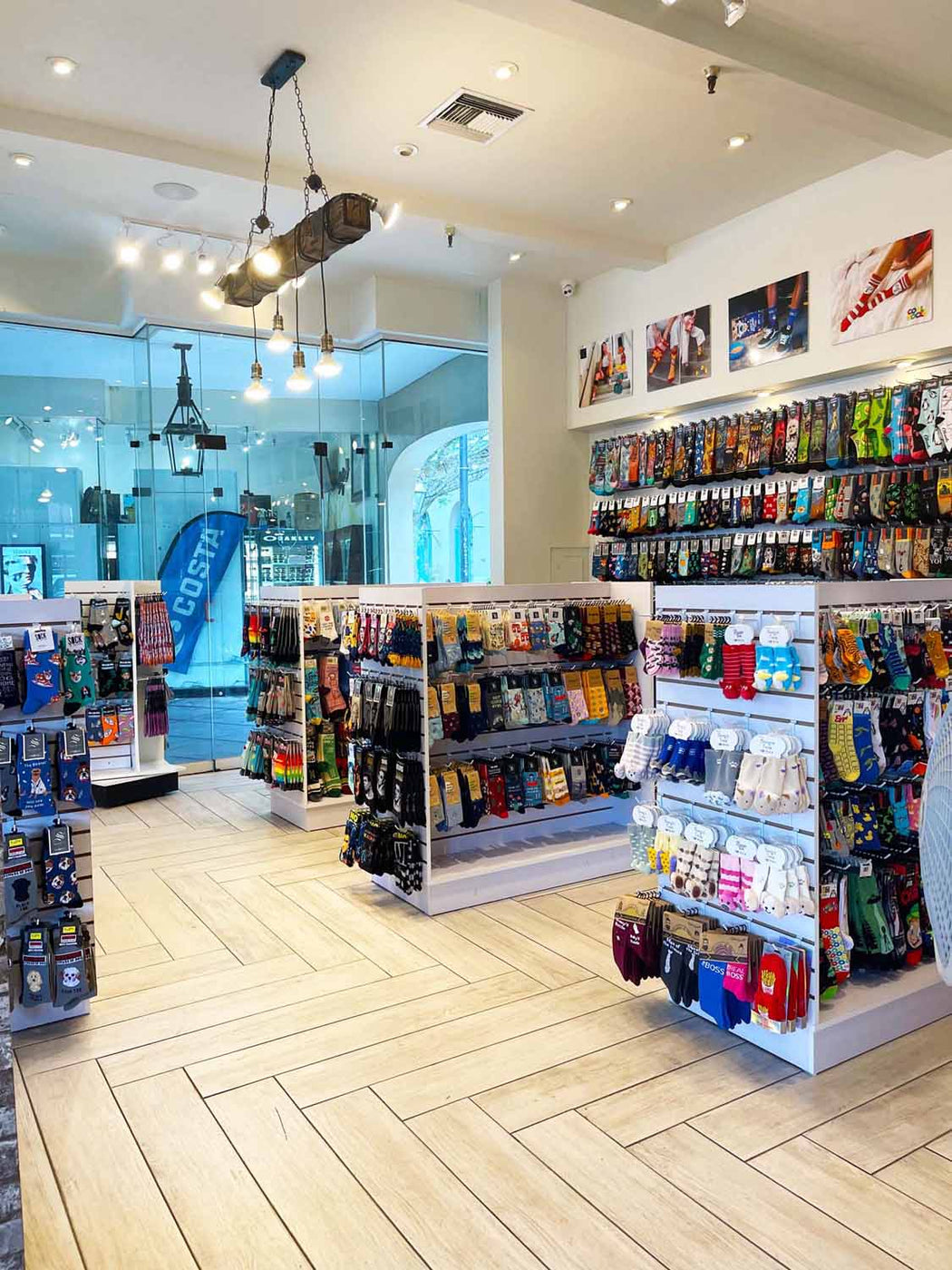 Want to shop from another store in a different location?