Just Fun Socks Lahaina
Welcome to Just Fun Socks on Front Street in Lahaina, Maui
On Front Street in Lahaina

10-minute drive from Whalers Village

Customer shopping assistance

Accepts all major payments
Aloha, sock aficionados! Welcome to our Just Fun Socks' Lahaina store, nestled in the heart of the historic and picturesque Front Street in Maui. This delightful shopping haven offers a charming blend of the old and the new, mirroring the eclectic spirit of Lahaina town itself.
.
Our friendly team, embodying the true spirit of Aloha, is eager to help you find your perfect pair of socks. We boast an array of designs that pay tribute to the local surroundings - from sunset beach scenes to patterns inspired by Maui's abundant fruit orchards. Are you a marine enthusiast? Look out for our turtle, shark, and whale socks. Do you appreciate the island's rich plant life? Be sure to check out our floral styles.
.
What sets our Lahaina store apart are the exclusive designs only available here in Hawaii. These include socks showcasing the beauty of Maui's unique landmarks, from the historic Lahaina Banyan Tree to the stunning harbor. These special socks make the perfect memento of your time in Lahaina or a heartfelt gift that captures the essence of Maui.
.
Whether you're a Maui local, a visitor to the beautiful island, or a guest at the neighboring resorts, our Just Fun Socks Lahaina store promises an unforgettable shopping journey. Conveniently located amid the buzz of Front Street's shopping, dining, and art scene, it's the perfect place to find a fun, unique reminder of your time in Maui. So, step into the cheerful world of Just Fun Socks, where every pair paints a picture. Let's weave your Lahaina tale together!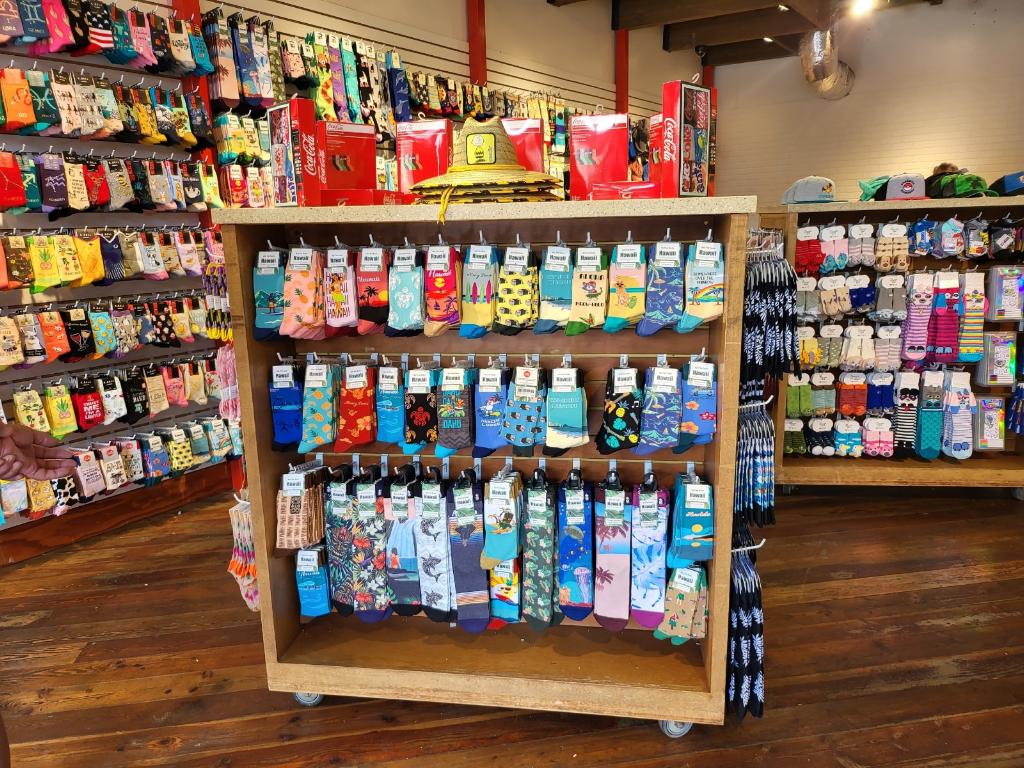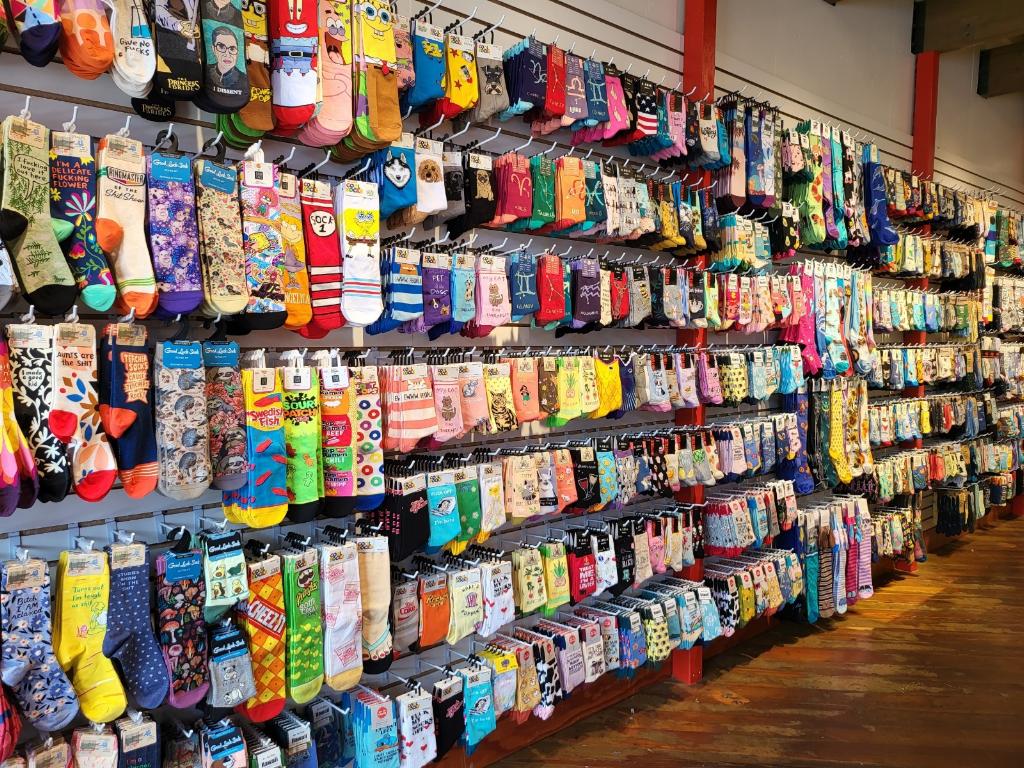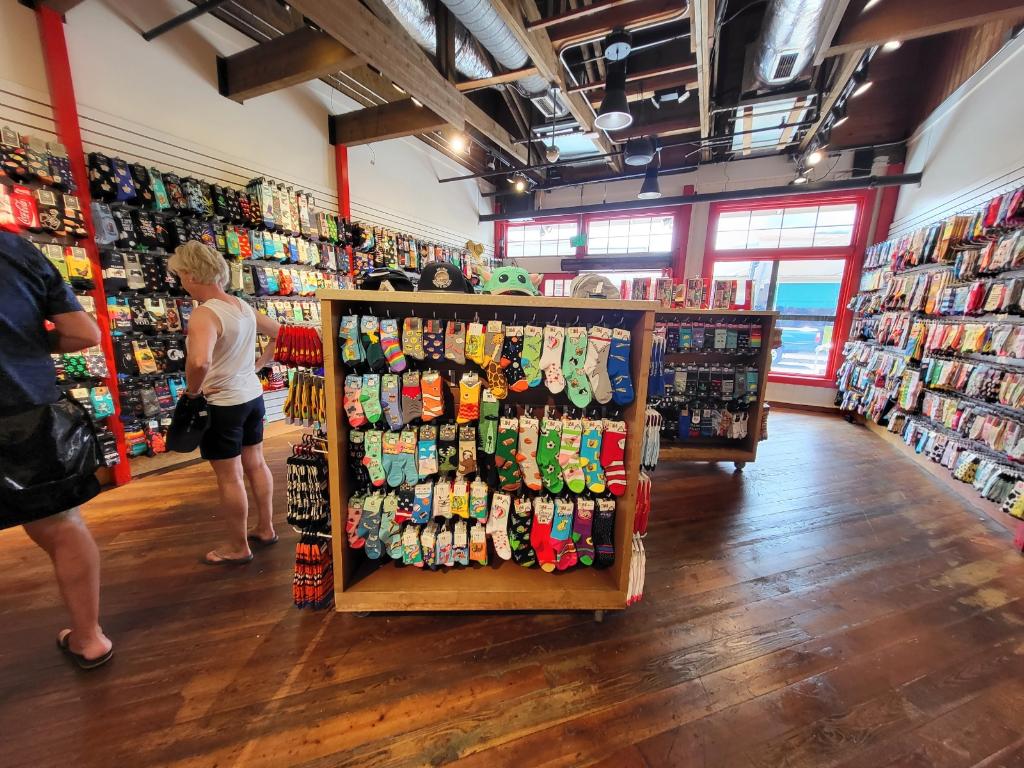 Want to shop from another store in a different location?