Just Fun Socks - Disney Springs
Welcome to Just Fun Socks, located at The Landing in Disney Springs!
Located in The Landing at Disney Springs

Closest to Lime and Orange Parking Garage

Customer Shopping Assistance

Accepts all major payments
In the heart of Disney Springs, nestled within The Landing, there's a magical little kiosk known as Just Fun Socks. This charming shop, although void of Mickey and Minnie, is a realm of joy, color, and whimsy all its own.
.
As you approach the kiosk, a parade of vibrant colors and patterns dance before your eyes, each sock a delightful surprise, a unique character in this enchanting tale. From spots and stripes to fanciful themes, there's a sock character for every adventurer who dares to tread this path.
.
Tiny sock sprites cater to all: children seeking comfort for their playful adventures, adults in search of an audacious knee-high statement, or travelers requiring warmth from thermal companions.
.
The friendly sock-keepers, experts in their craft, are always ready to guide you on this whimsical journey. Their smiles are as warm as the socks themselves, helping every customer find their perfect sock mate, ensuring that no one leaves without a happily ever after.
.
So, make a stop at Just Fun Socks. Each sock, a story; each customer, a character. Because here, you're not just buying socks, you're creating a piece of your own personal fairy tale.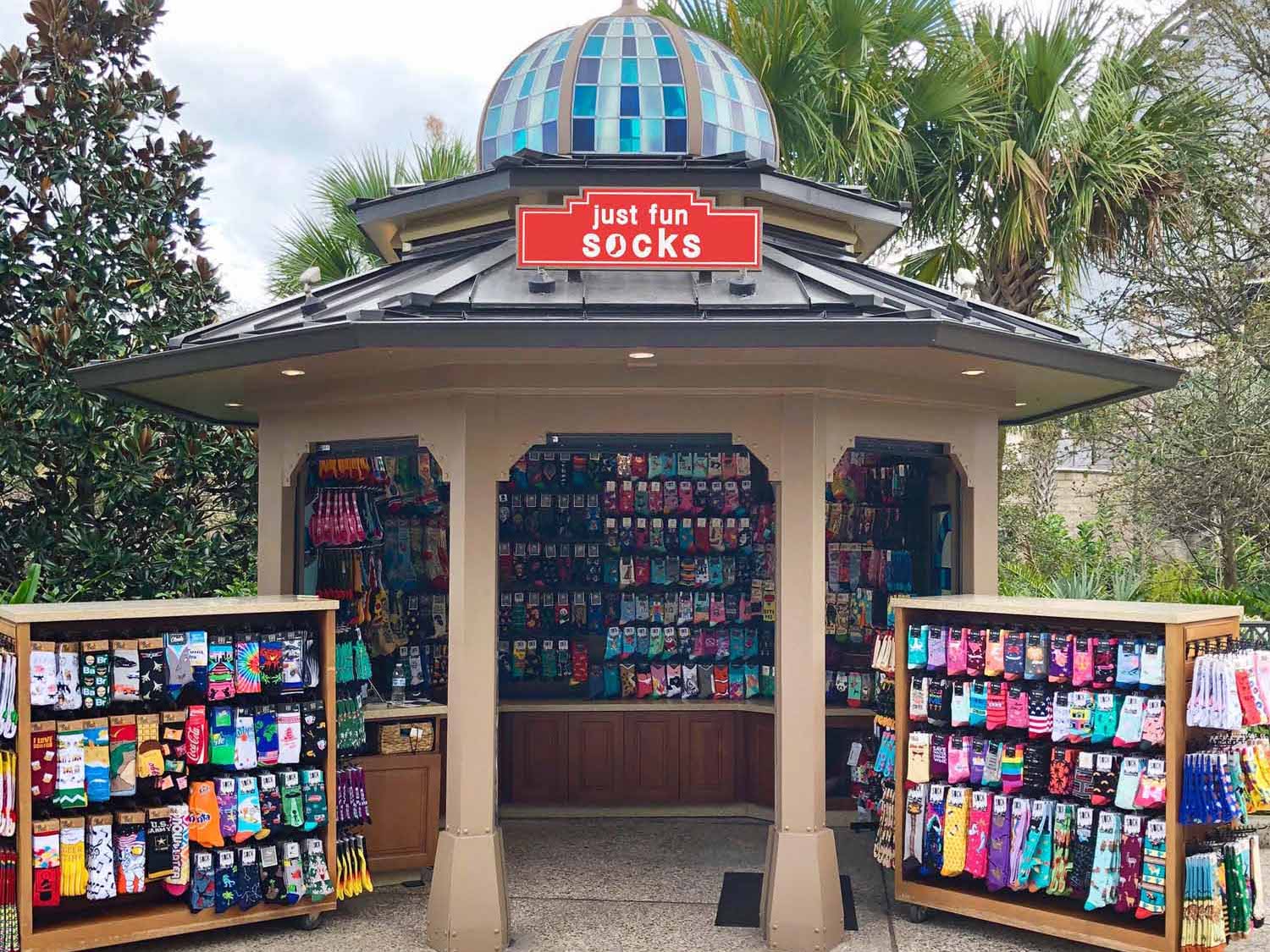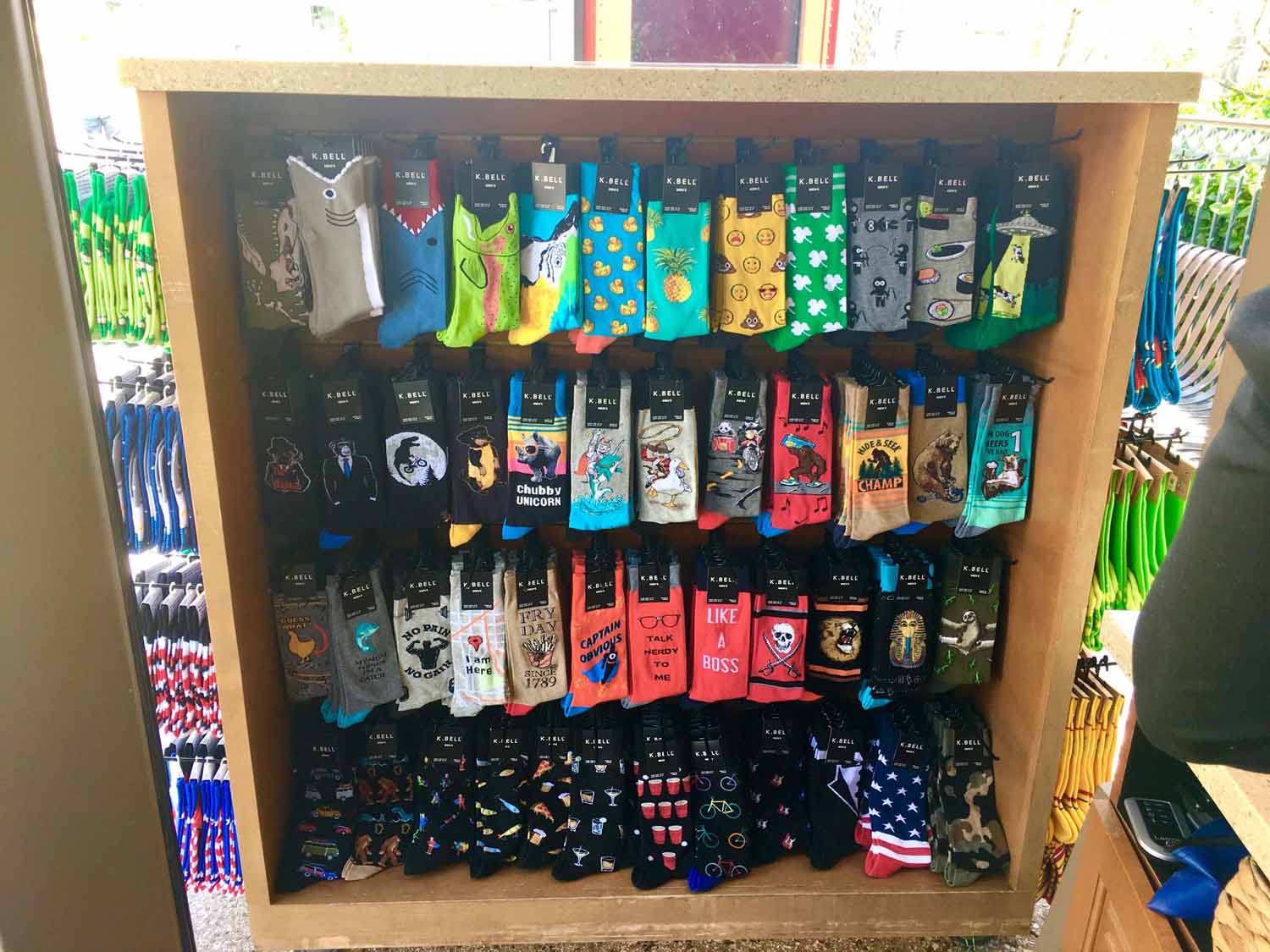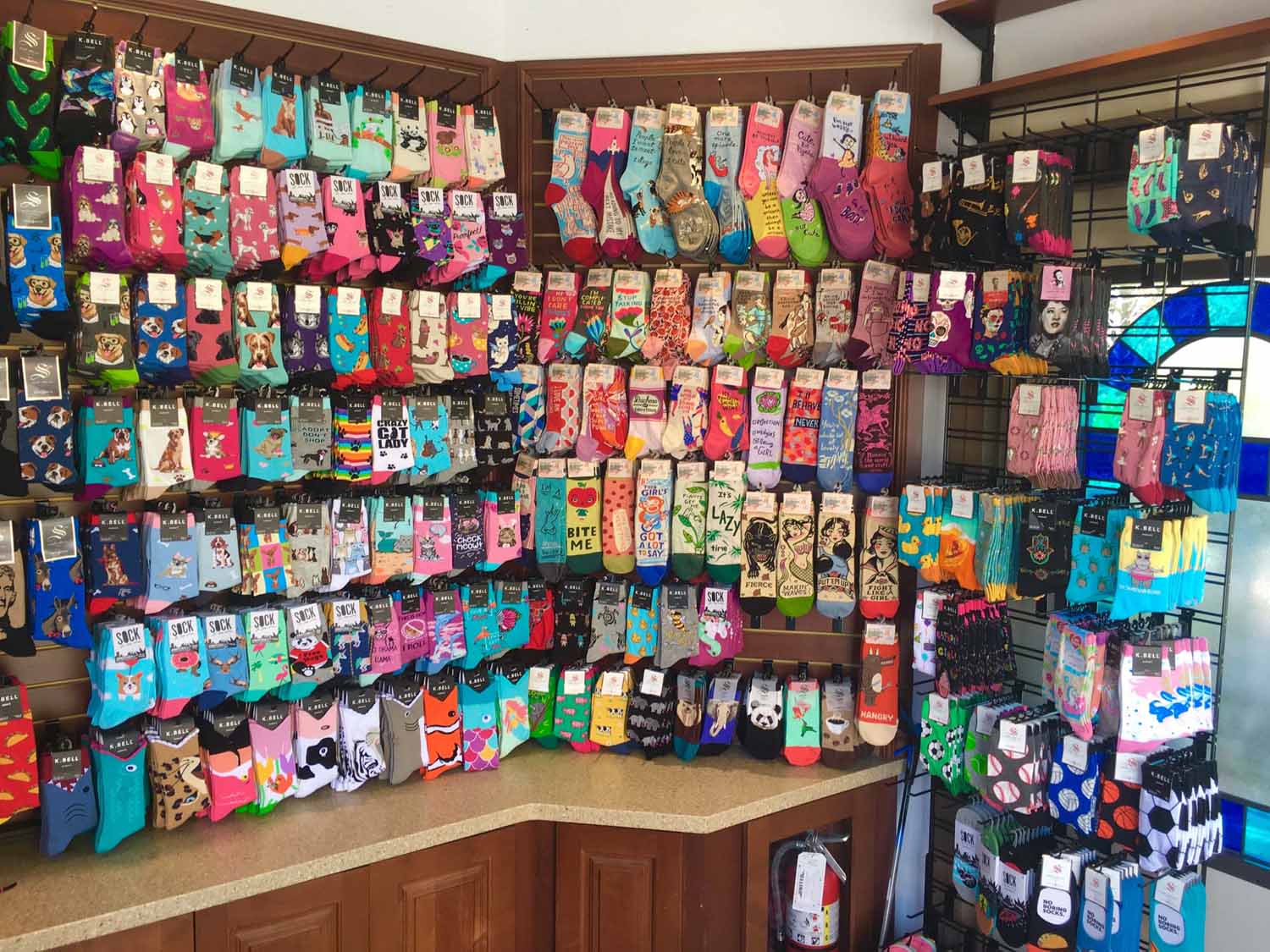 Want to shop from another store in a different location?